Welcome to Cap O' The Day!
May 1, 2002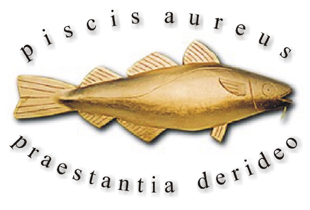 The Golden COD for 4/26/02 goes to DiscoBoy ! Ray Bradbury, we hardly knew ye! Lanzman takes the Honorable Mention ! 9 entries this time and as always, a joy to read. Many nosers here but that is to be expected.
COD News
COD is going on hiatus and returning (probably) in late June as I am heading out to California on a secret fact finding mission for the government. Actually, I am getting ready to move back there (most of you who know that I am originally from the SF Bay Area and have made it no secret that I want to move back there) in early June and I go to prepare the way. COD will return, though. Thanks for playing and I look forward to starting the COD machine back up again! - Arch
WINNING CAP FOR 04/26/02!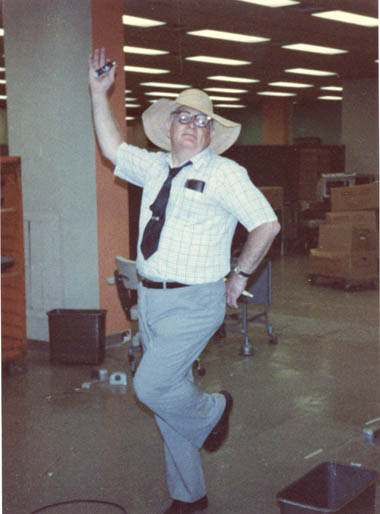 DiscoBoy:
Ray Bradbury never stopped celebrating that Pulitzer Prize win...
HONORABLE MENTION FOR 4/17/02!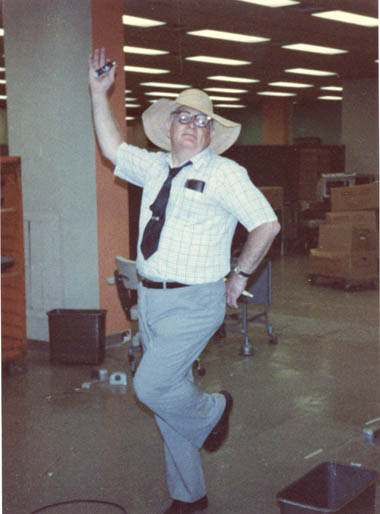 Lanzman:
New mailroom supervisors are chosen thru a deadly competition centered on the Tango de la Muert. Turnover is high.

Russell Johnson / Dawn Wells Section
(And the rest. . .)
CAP O' The DAY IS ON HIATUS
(once again)
Drop me a line or a link, ArchHallJr
Site is laughably maintained by the geek below: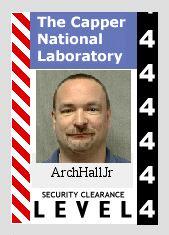 Drop me a line or a link: ArchHallJr!